This document explains Coto Note Version 1.3.2.
Coto Note User Guide
1. Introduction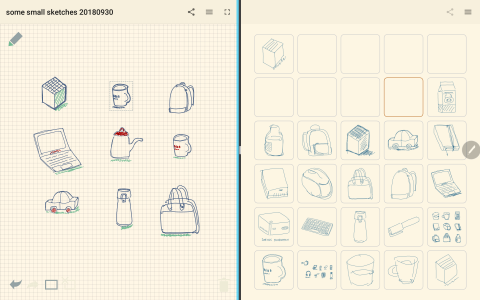 1.1. Overview
Coto Note is a simple handwriting application for digitizer supported Android tablets.
1.2. Key Features
PDF Export

Google Drive Support ( via Storage Access Framework )

Stroking with Stylus

Manipulating with Finger
1.3. Requirement
Android 4.4 Kitkat or newer

Digitizer stylus such as S Pen supported Android tablet
1.5. Getting help
If you have any questions, please make contact. And also your feedback will be much appreciated.
To get update information, see Twitter.