This document explains Graph Paper Version 1.4.1.
Graph Paper User Guide
1. Introduction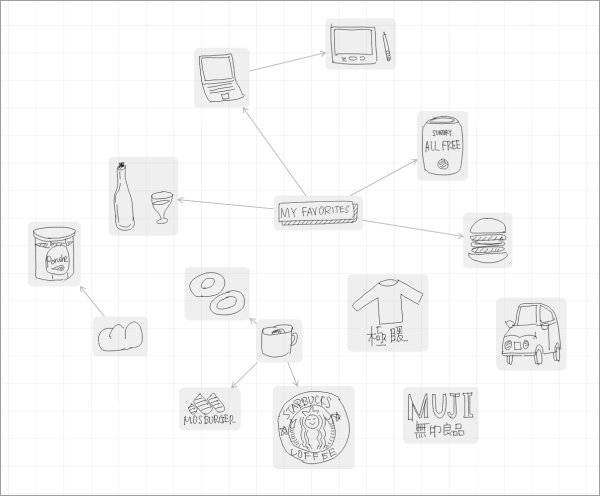 1.1. Overview
Graph Paper is an idea organizing application such as mind mapping with handwriting for Android tablets.
1.2. Key Features
Directly channel your thoughts using Stylus and Finger

Multiple mindmaps ( central nodes ) in one document

PDF Export (Premium Subscription)

Multiple Pen Colors (Premium Subscription)
1.3. Requirements
Android 4.4 Kitkat or newer

An Android tablet with S-Pen or Digitizer Stylus.
This app is designed for Digitizer Stylus such as S-Pen.
If you use this app without Digitizer Stylus, choose Non S-Pen Mode option in Settings.
1.5. Getting help
If you have any questions, please make contact. And also your feedback will be much appreciated.
3. Additional Information
3.1. Premium Subscription
This app is free.
But additional useful features are provided with Premium Subscription. If you like this app, please consider to get Premium Subscription and support this app better.
3.1.1. Additinal useful features for Premium
These features are provided for Premium Subscription.
3.1.2. How to get Premium Subscription
(2) Tap

Settings button. The Settings Screen opens.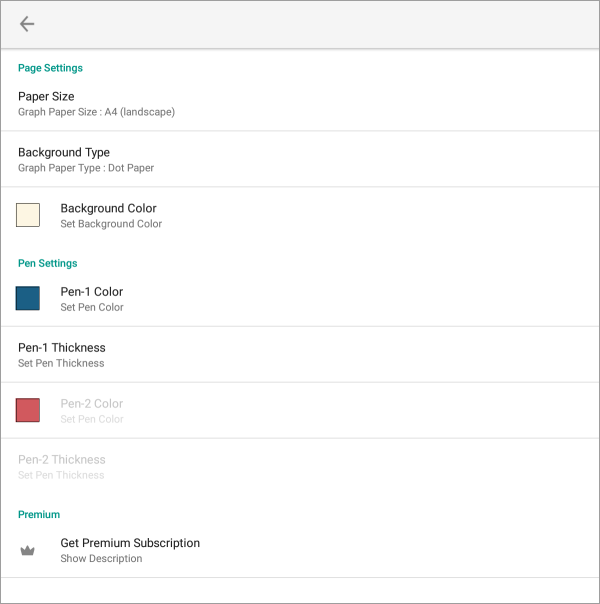 (3) Tap

Get Premium Subscription item.

(4) The Premium Subscription Dialog opens and get it.
3.1.3. How to cancel Premium Subscription
(2) Tap Subscription Cancel button.