This document explains MindBoard (Pro) Version 2.9.8.
MindBoard (Pro) User Guide
1. Introduction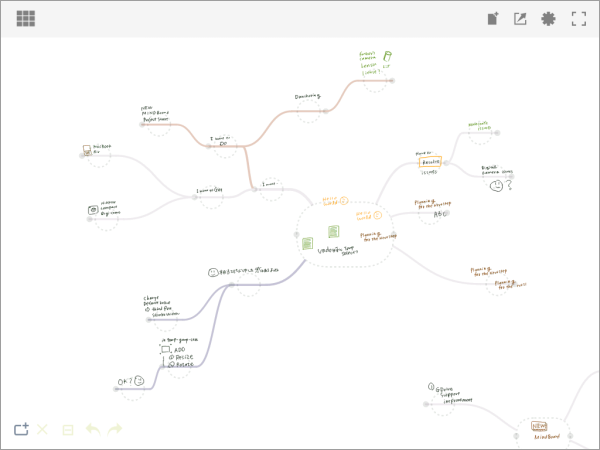 1.1. Overview
MindBoard (Pro) is a visual thinking application with handwriting for Android tablets.
1.2. Key Features
Directly channel your thoughts using Stylus and Finger

Collapsing and Expanding Branches

Multiple pen colors and thicknesses

PDF Export ( Premium Subscription )

Sync Documents between multiple android devices with Google Drive ( Premium Subscription )

Theme Editor ( Premium Subscription )
1.3. Requirements
Android 4.4 Kitkat or newer.

An Android tablet with S Pen support
This app is designed for the Digitizer Stylus such as S Pen.
If your android device does not have it, check the S Pen Mode item off in the Global Settings.
1.5. Getting help
If you have any questions, please make contact. And also your feedback will be much appreciated.