This document explains MindBoard Version 1.2.8.
MindBoard User Guide
1. Introduction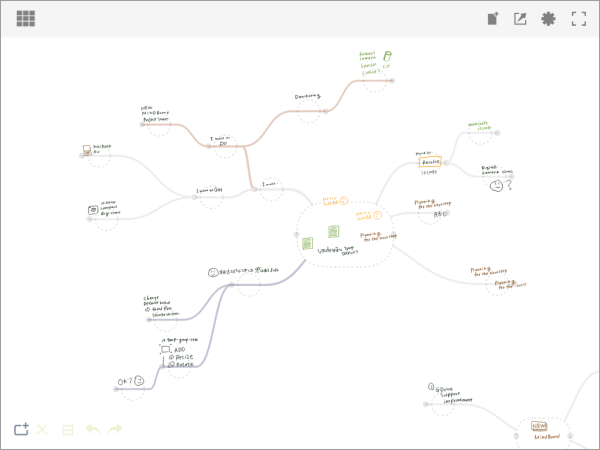 1.2. Key Features
Directly channel your thoughts using Stylus and Finger

Collapsing and Expanding Branches

Multiple pen colors and thicknesses

PDF Export ( Full Edition )
1.3. Requirements
Android 4.4 Kitkat or newer.

An Android tablet with S-Pen support
This app is designed for the Digitizer Stylus such as S-Pen.
If your android device does not have it, check the S-Pen Mode item off in the Global Settings.
1.4. Installation
Free Edition

Full Edition
1.5. Getting help
If you have any questions, please make contact. And also your feedback will be much appreciated.
3. Additional Information
3.1. The Differences between MindBoad Free and Full Edition
Free Edition is locked these features.
3.2. The Differences between MindBoad Pro and MindBoard
MindBoard Pro can sync data among multiple android devices with Google Drive App Data.
And MindBoard Pro price model is subscription.